9-bed Tanning Salon Utah County, UTSeller Financing Available Asking Price:
$40,000
Gross Income:
$93,000
Cash Flow:
$39,396
EBITDA:
N/A
FF&E:
$20,000
Inventory:
$450
Real Estate:
N/A
Established:
1999
Employees:
5 part time
Business Listed By:
Coldwell Banker Mergers & Acquisitions
Coldwell Banker Mergers & Acquisitions
801-947-8300
Business DescriptionThis tanning salon has been in business over 10 years, with minimal local competition. They have 9 tanning beds in a 10-room facility. Brands include Ergoline, Advantage and Sundash -- all owned free and clear, there are no equipment leases. The beds are 7-12 years old. They own an HVL sprayer but do not currently offer spray tanning.
They have earned a Very Good rating with the Utah County Board of Health and perform routine maintenance on their beds. They use an outside service for technical maintenance. Seller financing is negotiable for a qualified buyer. Detailed Information
Inventory:
Included in asking price
Furniture, Fixtures, & Equipment (FF&E):
Included in asking price
Facilities:
Approx. 1,450 sf
Financing:
negotiable for a qualified buyer
Support & Training:
20 man-hours
Reason for Selling:
pursue other interests
The information in this listing has been provided by the business seller or representative stated above. BuyTaningSalons.com has no stake in the sale of this business, has not independently verified any of the information about the business, and assumes no responsibility for its accuracy or completeness
Powered by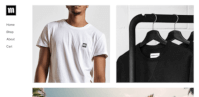 Create your own unique website with customizable templates.