Tanning & Smoothies - ONLY 5K Down Tempe, AZ (Maricopa County)
Funding Available Asking Price:
$ ,000For Guaranteed funding to buy this business click here

To Make an offer or for more information click here Listing#AZ8-9-2015#7
Detailed Information
The information in this listing has been provided by the business seller or representative stated above. This Site has no stake in the sale of this business, has not independently verified any of the information about the business, and assumes no responsibility for its accuracy or completeness. All prices and information subject to change. All cost exclude commissions and fees that may be due (if any) to BuyTanningSalons.com
Powered by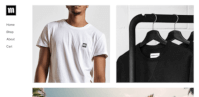 Create your own unique website with customizable templates.