Tanning & Smoothies - ONLY 5K Down Tempe, AZ (Maricopa County)
Seller Financing Available Asking Price:
$49,000For Guaranteed funding to buy this business click here

Gross Income:
$118,000
Cash Flow:
$31,000
EBITDA:
N/A
FF&E:
$50,000
Inventory:
$1,000
Real Estate:
N/A
Established:
1996
To Make an offer or for more information click here Listing#AZ8-9-2015#7
employees:
4
Business DescriptionSeller will consider ANY REASONABLE OFFER.
A pleasant tanning salon that also has a smoothie bar specializing in health drinks.
9 tanning units plus 1 red light therapy unit, 1 spray booth and 2 hand-held spray guns.
Adjacent to a major national health club.
Comprehensive training will be made available to the new owner to ensure a smooth and successful transition.
Although run semi-absentee the figures shown above have been adjusted to reflect an owner operator.
Detailed Information
Inventory:
Included in asking price
Furniture, Fixtures, & Equipment (FF&E):
Included in asking price
Facilities:
1800 square feet
Financing:
Just $5,000 down and seller will carry balance.
Support & Training:
2 weeks
Reason for Selling:
Other business
The information in this listing has been provided by the business seller or representative stated above. This Site has no stake in the sale of this business, has not independently verified any of the information about the business, and assumes no responsibility for its accuracy or completeness. All prices and information subject to change. All cost exclude commissions and fees that may be due (if any) to BuyTanningSalons.com
Powered by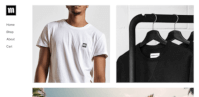 Create your own unique website with customizable templates.