Required Tanning or spa equipment Documentation fee, must be paid prior to us sending you the agreement allowing us to sell your equipment for sale/Refunded after we sell your equipment plus 50 free calls to promote your sell
SKU:
This fee covers the cost of producing and customizing your Tanning or spa equipment's agreement with us, which allows us to sell your equipment, this prepaid fee is deducted from your equipment's commission's to us, when your equipment sells. This fee must be paid prior to us emailing you the customized digital listing agreement (this fee is also only refundable after we have sold your equipment). The reason this fee must be prepaid, is that you can change your mind about selling at anytime, as a result we must require you to cover this cost on our behalf up front.

This fee is currently includes 50 phone calls to local salons to promote your equipments ad on our site, for those sellers Who pay this listing fee within
48 hours after submitting your online form to sell equipment
Powered by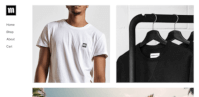 Create your own unique website with customizable templates.