Eleven Bed Tanning Salon Scottsdale, AZ (Maricopa County)Seller Financing Available
Asking Price:
$111,000

For Guaranteed funding to buy this business click here


Gross Income:
$160,000
Cash Flow:
$48,000
EBITDA:
N/A
FF&E:
$90,000
Inventory:
$1,000*
Real Estate:
N/A
Established:
2003
Employees:
4pt
*
not
included in asking price.
To Make an Offer or for more information please click here
Listing#AZ8-9-2015#6
Business DescriptionScottsdale tanning salon located in a shopping center. Has 11 beds plus spray booth and mystic tan. Can be run absentee or owner operated. Health issues forces quick sale. Detailed Information
Inventory:
Not included in asking price
Furniture, Fixtures, & Equipment (FF&E):
Included in asking price
Facilities:
2000 sqft facility
Financing:
Four year note
Support & Training:
Yes
Reason for Selling:
Health issues
The information in this listing has been provided by the business seller or representative stated above. This Site has no stake in the sale of this business, has not independently verified any of the information about the business, and assumes no responsibility for its accuracy or completeness
Powered by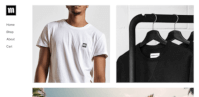 Create your own unique website with customizable templates.