Used Ergoline Ambition 250#1, good condition
Ref#ErgoAmbition250#1
Minimum Offer is $500*

as of 7-14-2015 at noon no offers received
High Offer* on 7-15-2015 at 4pm gets this Tanning Bed
in good working condition made by Ergoline

Existing Clients Who Have Signed our "Buyers Terms and Conditions"
Please Make an offer and Click Here
New Customers Please Request our Terms and Conditions


Click Here


*our terms and conditions are required to be signed by all potential buyers in order to submit an offer or Request additional information
All Pictures (more pictures at bottom of page) are seller provided and are Ref#ErgoAmbition250#1
The Ergoline Ambition 250 is a 20A 3-phase or 40A single phase bed with a 20 minute maximum tanning time. This unit also features overhead timer controls and a body fan with overhead controls.
TANNING TECHNOLOGY & UV LAMPS
• 32 - Genesis Super Power
UVB Filtering
120-watt UV Lamps
• 3 - 400-watt High-Pressure Facial Tanner
• 15 - 20 Minute Maximum Exposure Time
• Aluminum reflector system
• Extended Tanning Surface
• Powerful Foot Fan
*All offers/Bids exclude any fees stated in the "buyers terms and Conditions" and a 13% Seller agent premium
---
Powered by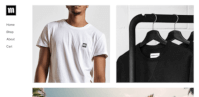 Create your own unique website with customizable templates.